DADO DI DAL"
Approach:
from the last bend along the road that lead from Chiavenna to Pianazzola, park the car in the same place to go to DalÚ wall. Go back and walk in front of a house where a path leads to Crotti di Bette. Shortly you transit at the base of the Dado and to the base (5 min from the car)
1- SPARTACO***
60m /2L 7b

2 - SILVESTER**
80m/4L 6b (G. Lisignoli, G. Mazza 2010)


Four short pitches, enough to enjoy the fine climbing on excellent rock. Friends eventually for the first two pitches.
| | | | | |
| --- | --- | --- | --- | --- |
| 0.5/2 - event. | 2X30m | 6 | 1x60m | 80m |
3- TAIB

"***

18m 6c+
4 - RUBACUORI*** 18m 6c
3 - ONDA MELODIA*** 18m 7a+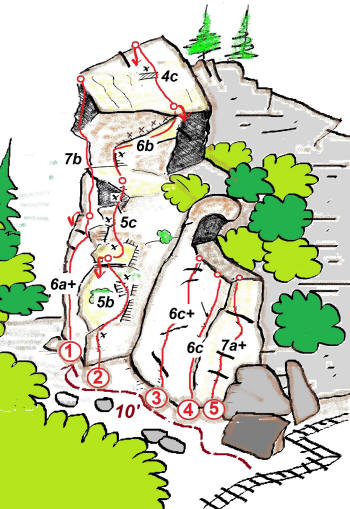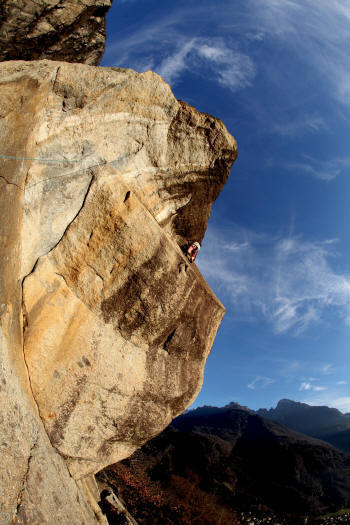 Silvester, traverse on the third pitch, 6b
below: Spartaco L2, 7b