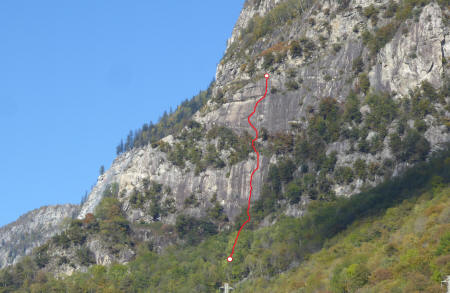 New route on eccellent granitic rock bolted by Guido Lisignoli and finally climbed with Giovanna Mazza on October 15th 2021.
Resisting to free climbing 4 bolts on the third pitch, probably possible to strong climbers.

Approach: park your car at the hairpin before the first tunnel along Splugapassroad. Walk to the Biscione and Mescolana crag and, from the last one, cross orizontally about 100 mt to the right (15 min.).
Below: Bella Ciao, L7 6b